The Philadelphia Eagles have a new power structure. No longer does it feature the tripod of head coach Chip Kelly, general manager Howie Roseman, and president Don Smolenski. Roseman has been "promoted" to Executive Vice President of Football Operations while Kelly will now oversee the player personnel department. What this means is that Kelly has all the power.
The phrase "Chip Rules Everything Around Me" has never been more true. Likewise, this Philly Phaithful shirt (or hoodie) has never been more appropriate: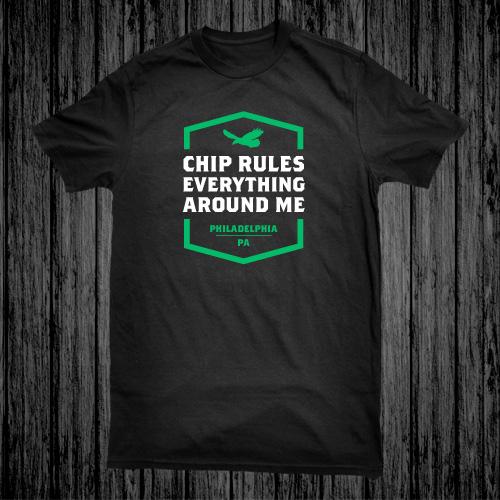 It's actually pretty funny because this shirt idea was conceived in 2013 and released in 2014, which was way before any talks of a serious Eagles power struggle started. The shirt was meant to be an obvious parody of a popular song you may have heard of before: C.R.E.A.M. But now it's taken on a new meaning entirely... one that's very literal.
So click it HERE to get your new C.R.E.A.M. shirt (or hoodie) today. Celebrate the end of the Eagles power struggle in style.
...
More Philly Phaithful merchandise found here.