The folks over at Windy City Gridiron put up a post on Friday morning featuring a fun activity. They went through a big collection of items on the site "Etsy", which is apparently a place where you can buy people's homemade/vintage items. So, like, a yard sale, I guess. Except on the Internet. WCG's focus was obviously on the Bears. They found some... interesting... stuff. So I thought it might be worth a look to check out what kind of Philadelphia Eagles stuff is being sold. I found 1,701 items spread out over 41 pages. You can thank me later. Let's take a look.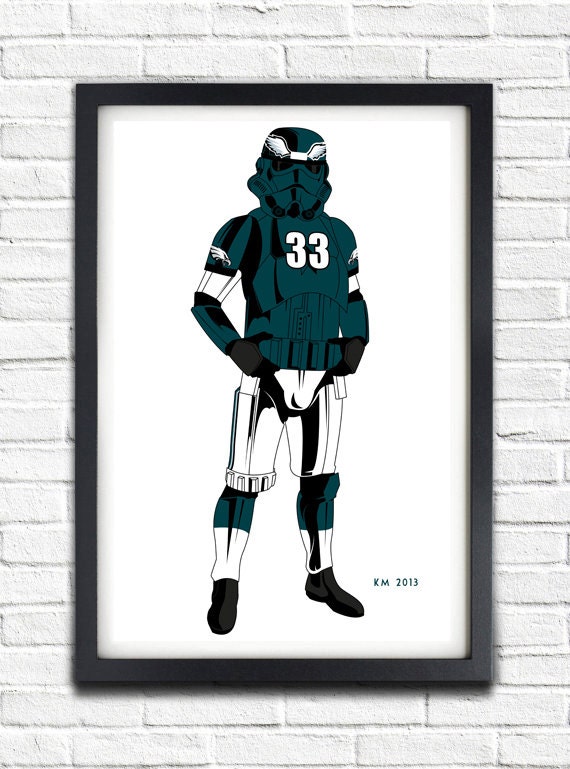 For that person who can't separate their burning passion towards the Philadelphia Eagles from their still-going-strong Star Wars fandom. Perhaps this is a future glimpse at Eagles jerseys when the Empire turns their focus to planet Earth? Hey, it's only 4 bucks. Why not.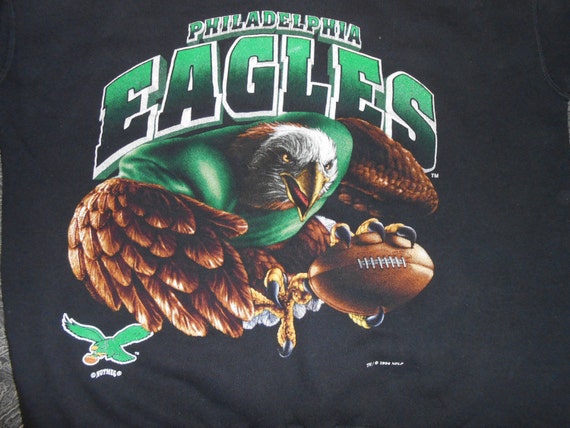 For some reason I think this shirt is pretty cool for a throwback. It's certainly unique compared to the kind of shirts that you would fine today. That really is one buff looking Eagle.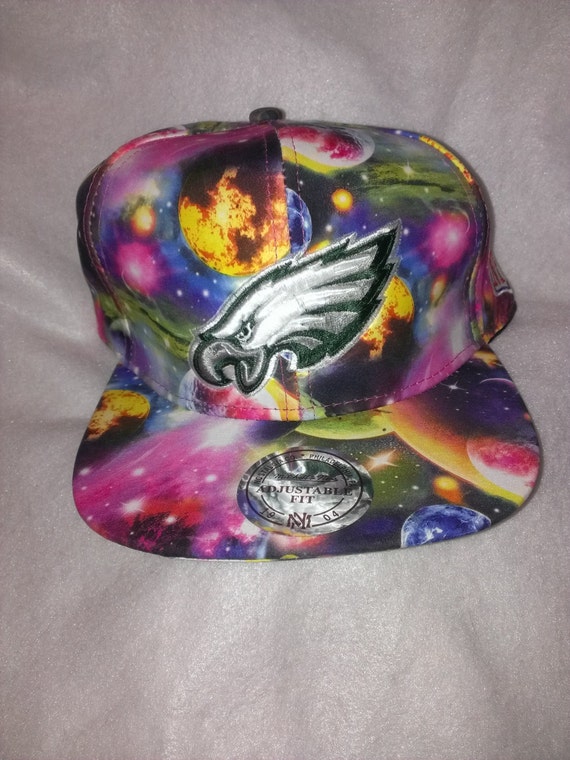 Uh, whoa. The easy joke to make would be something like "This hat is out of this world!" but I'm not really a fan of this one. It's too... busy. The attention on the Eagles logo is distracted by all those pretty planets and stars surrounding it. I won't say it's not creative but it's probably best to pass on this one.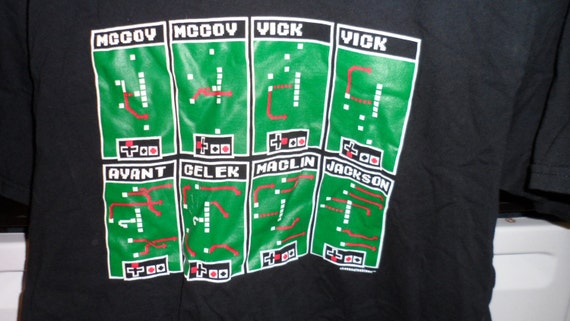 I love the concept for this one. The only problem is that it's outdated with Avant, Jackson, and Vick. Make it a more current version and this is probably a winner. Not a terrible buy at only $5.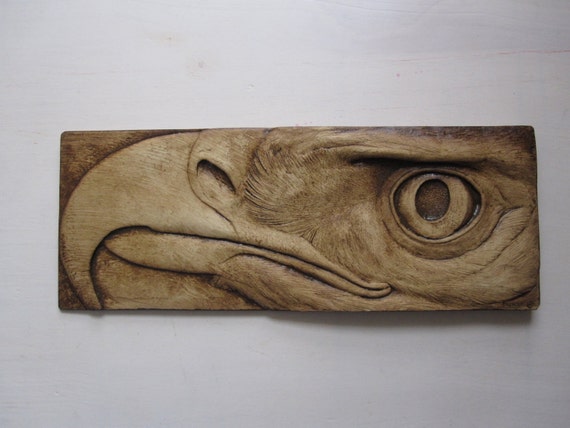 This isn't so much a Philadelphia Eagles item as it is a general item related to the animal itself. It's kind of creepy but heck but it's intriguing at the same time. Could be an outside the box kind of decoration item.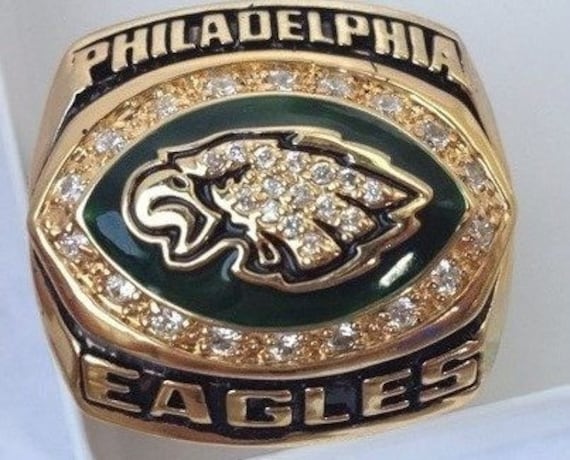 Now whenever makes a joke about how the Eagles have "no rings" you can show them this. And then they will still laugh at you.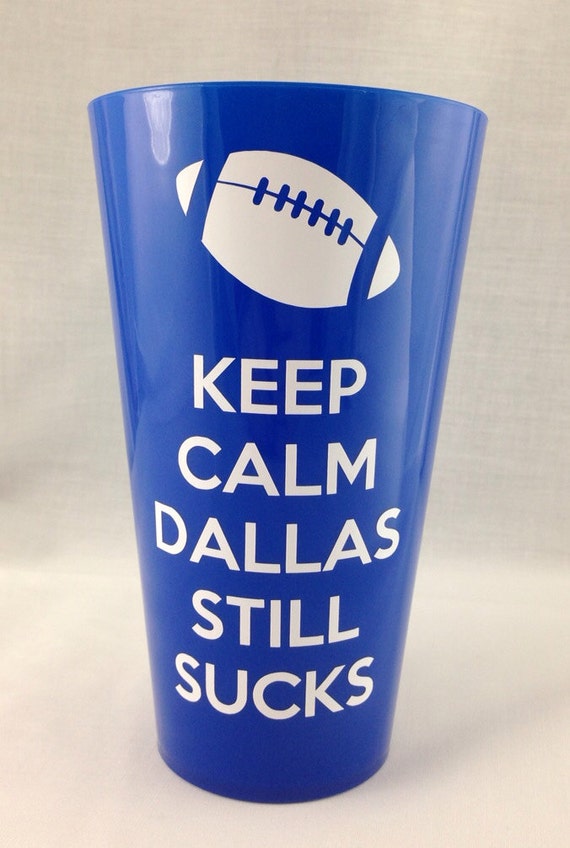 Oh, you don't already own one of these?