 Just looking at this offense on paper makes fans salivate, doesn't it? Are you still trying to figure out what this offense can do and where it will go? Are you still trying to figure out how we make up for the loss of Desean Jackson's production?
I, for one, am licking my chops and feeling like a toddler surrounded by playskool toys: "imagine the possibilities".
If you watched Chip Kelly's ESPN interview, you hear Chip explaining his theory for the direction of the Wide Receiver position and saying that getting guys who could be more physical and who could play bigger was what he was looking for. So no matter how many people think "football decision" was BS, it is coming into fruition.
But lets get back to salivating,shall we? Another interesting piece in that interview is the description of Huff playing RB/ WR and special teams. I don't know why, but that made me think of him in a similar role to De'Anthony Thomas. Picture what DAT did and consider he is 5'9, 174. DAT's size might scare me in the NFL.
Now, look at Huff who is 5'11 and weighs 206lbs. His build is similar to Shady McCoy in height and weight. Huff has a better frame for NFL hits but has enough talent to be effective as a WR, in the screen game, and coming out of the backfield similar to a RB. This was the role we had hoped Jackson could play, but it never fully revealed itself on the field. Huff knows what it should look like and how it needs to be done. Get ya popcorn ready!!!!
But wait, don't we have Sproles for that? Yes, we do, but you can never have too much of a good thing. Imagine Sproles and Huff in the backfield. Both could come out and run similar style plays. You think people don't want to cover Sproles in space, what happens when a defense has to cover Huff in space as well.
Sproles is also older and may begin to slow down soon, if he has not already. Huff is insurance. Now Huff can also play a traditional receiver role and can still be explosive. He does not have Desean's speed but can terrorize a defense with space in the open-field. Now you can see why Chip felt he had to have him, even if it meant taking him early. I don't even know what to think if Huff, Sproles, and Mccoy is ever on the field at once.Let's move on before my brain spontaneously com-bust.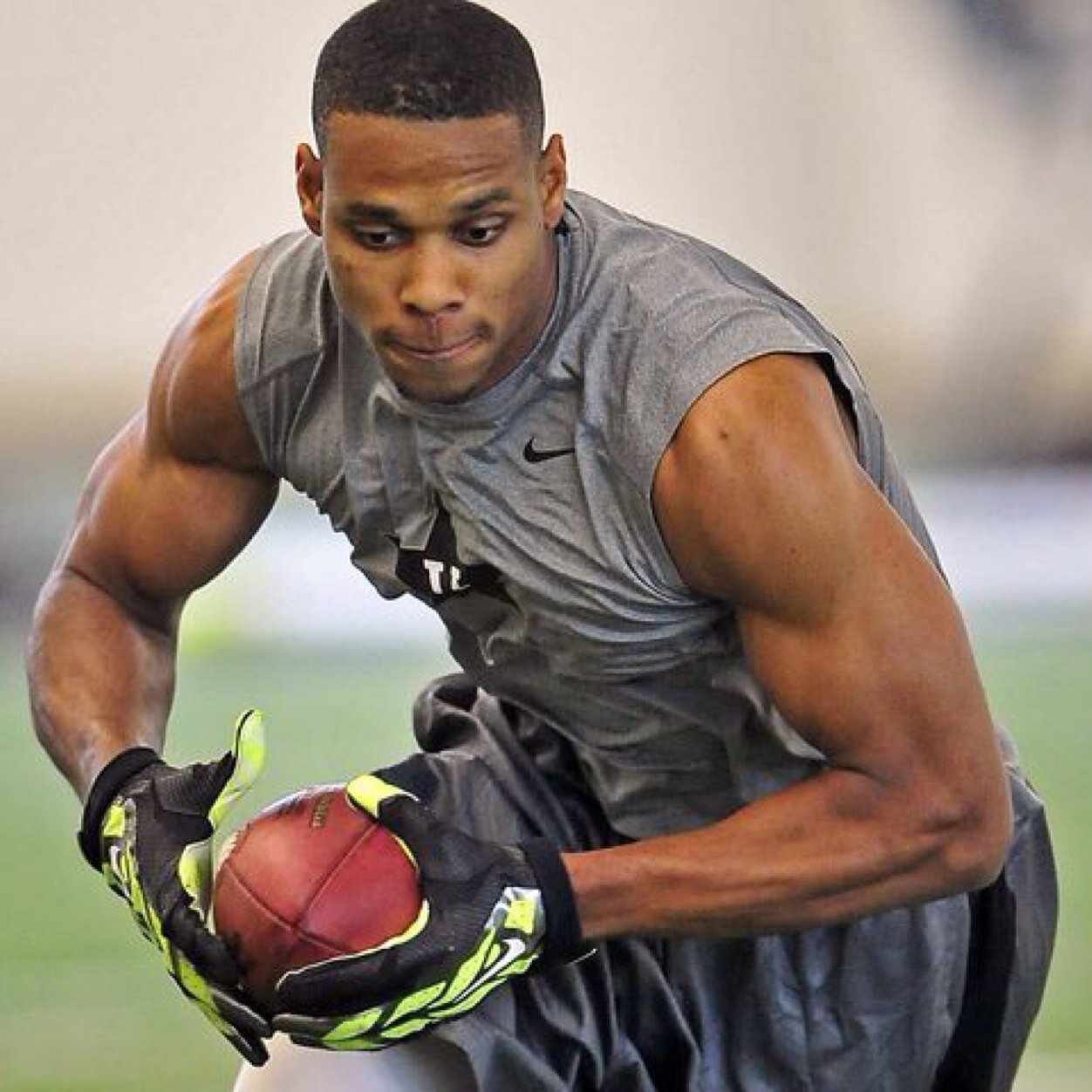 Jordan Matthews provides an amazing problem for defenses. He can play in traffic and do some of the dirty work in the middle of the field and doesn't mind taking contested catches. He will be an absolute mismatch to smaller corners in the slot but also has the height and speed to command the attention of the defense. This man provided almost 50% of the offense in Vanderbilt. He wont have to play that much here but just being 10% of that will keep him fresh and maximize production. Later in the season, he can be moved around a bit, outside, allowing Maclin to come inside for some plays, creating more mismatches and versatility. I can just see some of the redzone packages with Matthews, Cooper, Celek, and Ertz and have confidence the end result will be 7 on the board.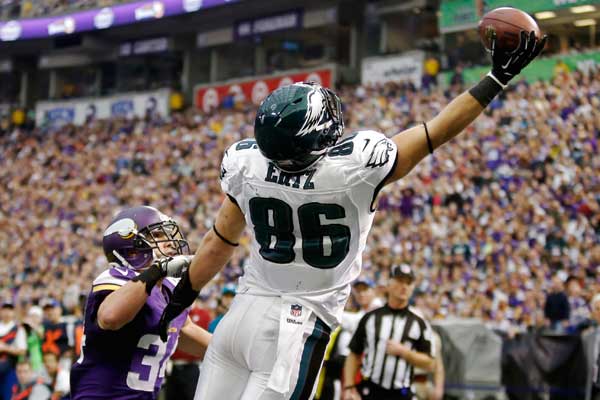 I also think the number of 20+ yard plays wont decrease. If anything, they stay the same or increase. We have pure YAC players in Ertz, Maclin, Sproles, Shady, Cooper, Matthews, Benn, Celek, Casey, and Huff. Chip also had a lot of plays that were mirrored on both sides of the field. So Sproles and Huff could mirror each other in the slot or in the backfield. Matthews and Ertz can mirror each other inside and out and etc. This provides the "pick your poisons" plays that made defenses hesitate for just a second.
Now if I can think of these concepts and imagine this while sitting around bored, I can only imagine what the Chipster has in store. People told him his offense would not work in the NFL...."OH, REALLY". Chip does not seem satisfied with just proving his system can work. To me, I think holding a Lombardi is the best way to say YUCK FOU to all the doubters in the NFL. We didn't even talk about what happens if Casey can get production or if we can add in Polk, Josey, and/or Burton. Let me just tell you I'm excited GO EAGLES!!!!!!!!!!!!!!