Ok so everybody is almost positive the Eagles will take Cox, well I wouldn't belive that just yet. See in the past the Eagles suprised us alot, and they suprised us big. Usually who people have us taking never comes to philly, so I will make a suprise mock that people should expect, and people should talk about more.
Now for the NFL draft!!!!
The Eagles trade #15, #51, and Asante Samuel to Jacksonville for the #7 overall pick
#7 PHI Ryan Tannehill QB Texas A&M
I am almost positive Tannehill will be a Eagle. He fits what the Eagles do in thier offense, he exscapes the pocket, has a stong arm, and is smart. He is Reids type of guy. Now the trade the Eagles give up their 1st there later 2nd and Asante. I threw in Asante to sauce the trade, I dont think he will be part of it but hey Jacksonville has a need at CB. But why will they go with an older corner like asante when they have mathis? Well this is a passing league and with Andre Johnson, Reggie Wayne, and maybe Kenny Britt you need corners and Asante fits what they want.
#46 PHI Trumaine Johnson CB Montana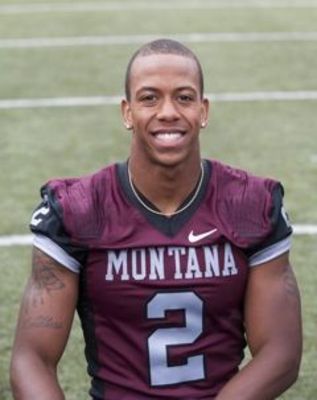 The Eagles fell inlove with this kid and had to take him this pick (no gurantees he will be there next RD) He will be Aso #2 in Philly. Nice slot and starter for the future.
#88 PHI Nigel Bradham LB FSU
He plays all 3 LB positions and is a great hitter. He can tackle and cover. He is probably the biggest sleeper in this years draft. PHILLY BRING HIM HERE!!!!!!!!!
#114 PHI Benard Pierce RB Temple
He falls to the fourth and the Eagles are all over it.
#153 PHI Nate Potter OT Bosie State
He fits Mudds mold and is a future starting OT in are offense.
#172 PHI Dwight Jones WR UNC
Did everybody forget about him or what he is good and could be a nice slot/red zone guy for us.
#194 PHI Evan Rodriguez TE/FB Temple
This gives philly options at TE and fullback. ALERT! LATE ROUND SLEEPER.
#200 PHI
Joe Looney G Wake Forest
Depth for o-line (fights for a spot)