I have been on Bleacher Report all day and how has this not been talked about...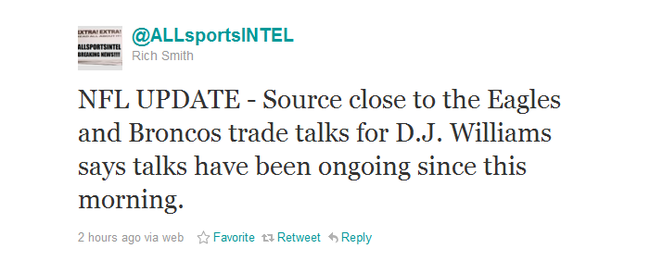 The update is that now it is up to a 2nd round pick for DJ Williams... do we not have 2 2nd round picks thanks to the Kolb trade? I would do this in a heartbeat.
This may be why we did not pull a trigger on Curry or anything else... or this is as reliable as John Clayton's famous "Jeremiah Trotter will be by the end of the day signing with Kansas City"