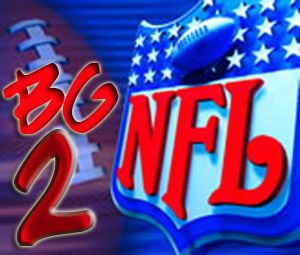 Alright gentlemen, since there was a great deal of interest in the first BGNFL, by popular demand I give you BGNFL2.
Same thing as the first one, there will be 20 teams and they will go on a first come first serve basis.  Email me at causewayjeff@gmail.com for an invite, and I'll get one right out to you.  Here is the roster for the 1st BGNFL:
Mystic Island Donkey Punch                   South Jersey Silly-Nannies
Team Pampani                                          Team Goodfellas
No Romos Allowed                                   Cowboy Killas
Tm. GreenBean#20                                  Team Gang Green
Team 15                                                      The Golden Mullets
Desert Eagles                                            eagle yosh
Team 17                                                      Team World F Champs
Team Boo Birds                                         Team Garcia  
EagleGeeninMD                                        Team Mushinski
 Team 20                                                      Bye Dawk   
             
      
Snowhill and JIBTA....check your email and join the league, you are the only ones who haven't joined yet  
Those who emailed me for the 1st BGNFL and didn't get in will get the 1st invites for BGNFL2.
                      ***UPDATE***   There are 9 spots left, lets fill it up!!!!!!